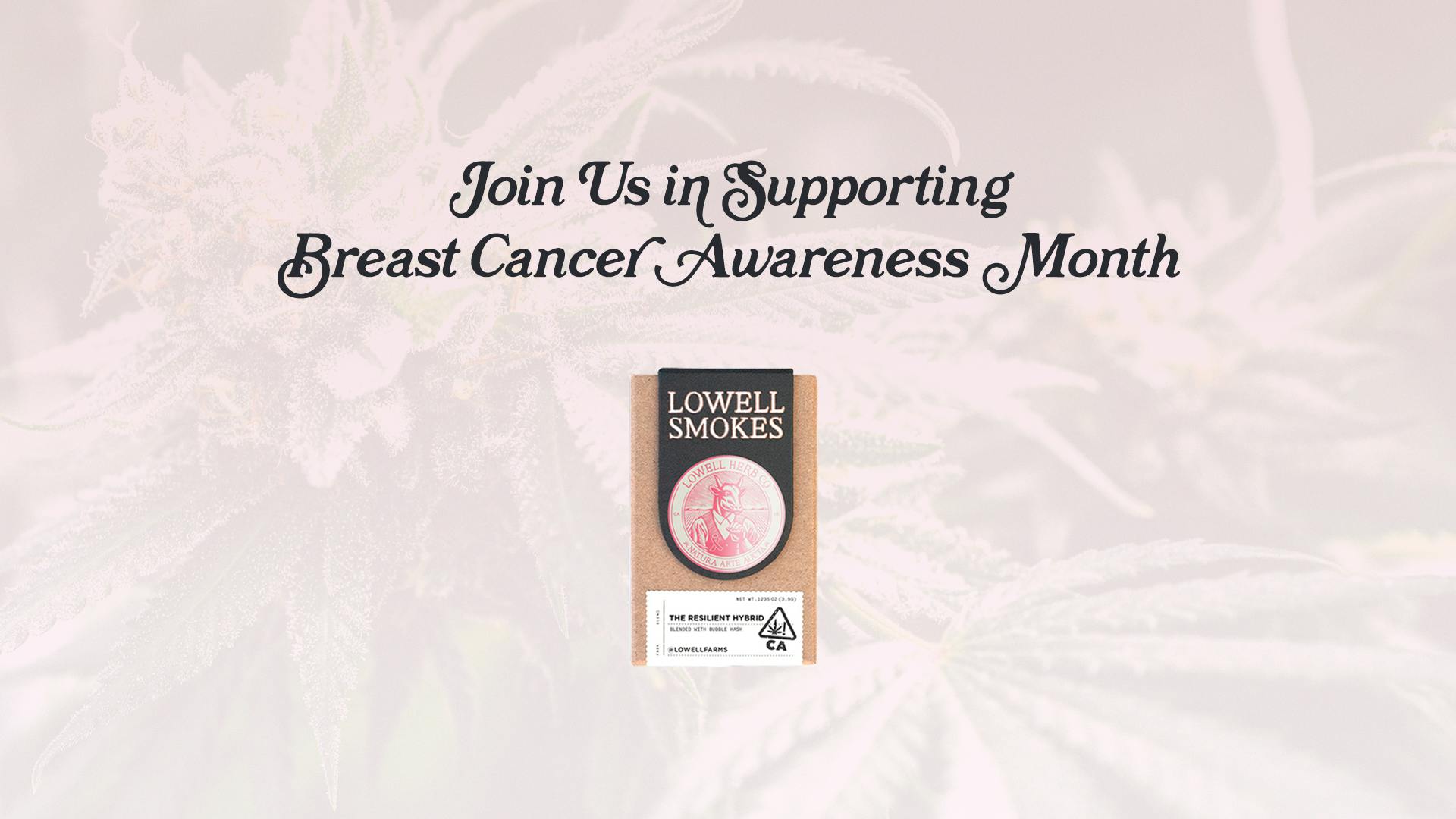 Join us in support of National Breast Cancer Awareness Month. We're proud to partner with The Breasties — an all-inclusive nonprofit organization that creates community for survivors, previvors, thrivers, and carevivors. To honor their work and help raise awareness around breast cancer prevention and how cannabis can be an effective tool for managing treatment side-effects, we've included a limited-edition breast cancer awareness sticker on our 'Resilient Sativa' blend, available throughout October.
Our goal is to help raise $10,000 for The Bresties to support their ongoing efforts, while educating our communities about the potential benefits of cannabis as part of a treatment plan when faced with fighting cancer.
In a recent survey, members of the Breastcancer.org and Healthline communities were surveyed to understand the cannabis usage patterns of cancer patients. The final survey, conducted in 2019-20, was comprised of 612 patients aged 18+ who reported having a breast cancer diagnosis within the past 5 years.
According to the survey, 42% of patients reported using medical cannabis to treat both symptoms of breast cancer and side effects of treatment. Futhermore, 75% said medical cannabis was effective for symptom management throughout ones cancer journey. The researchers also found that the likelihood of younger patients using this form of palliative treatment was slightly higher compared with older counterparts.
Together, with The Breasties, we've set out this October to help bring cannabis and breast cancer awareness to the forefront of the conversation.
OUR NEW 'BREAST FRIENDS'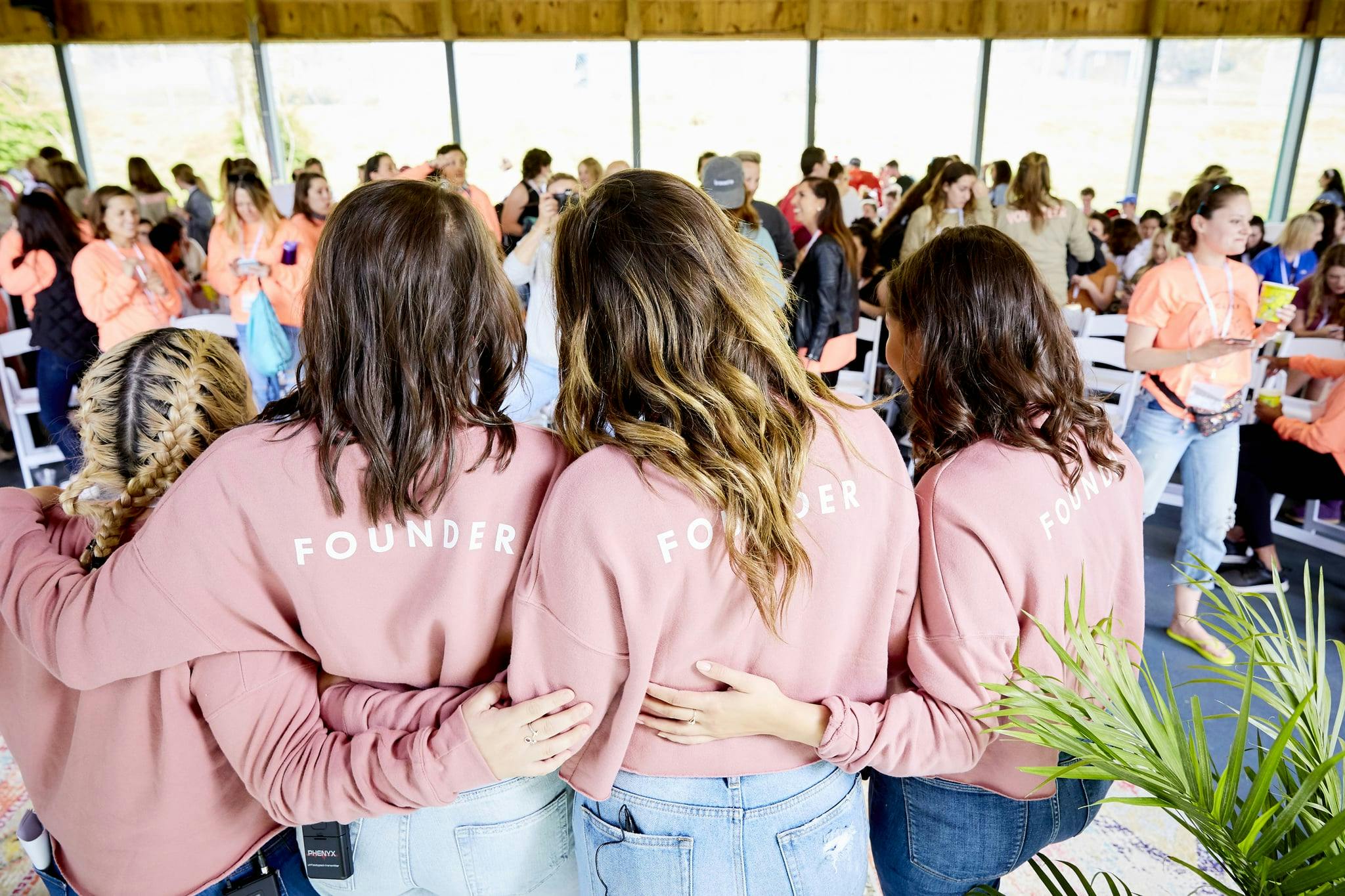 The Breasties is a nonprofit organization with the mission to empower those affected by breast and reproductive cancers by igniting strength and positivity through connection, free retreats, wellness activities, events and an all-inclusive resourceful online community. The organization invites survivors, previvors, thrivers, and carevivors alike who've been impacted by breast and gynecological cancers to join the conversation by sharing their experiences about living with and overcoming the challenges that women are faced with when battling against breast cancer and other reproductive illnesses.

The Breasties was conceived in 2018 when five young women, each impacted by cancer in different capacities, found each other through Instagram and came together to host the very first Breasties wellness retreat. Following the retreat, messages from all over the world start to pour in asking when the next retreat will take place. Dani Stumier (ovarian cancer survivor), Leslie Almiron (stage 4 breast cancer survivor), Paige More (BRCA previvor), Allie Brumel (TNBC survivor) and Bri Majsiak (who lost her mom to breast cancer) decide to incorporate as an official 501(c)3 organization.
Since then, Allie, Bri and Paige have assumed leadership roles within the organization and have been on a mission to unite young women everywhere who are facing the challenges associated with cancer. Over the years, The Breasties have hosted events, camps, retreats as well as virtual events as a way of building community and support networks.
Today, The Breasties are a thriving community that offers young women everywhere the knowledge, tools and resources they need to unite against breast cancer.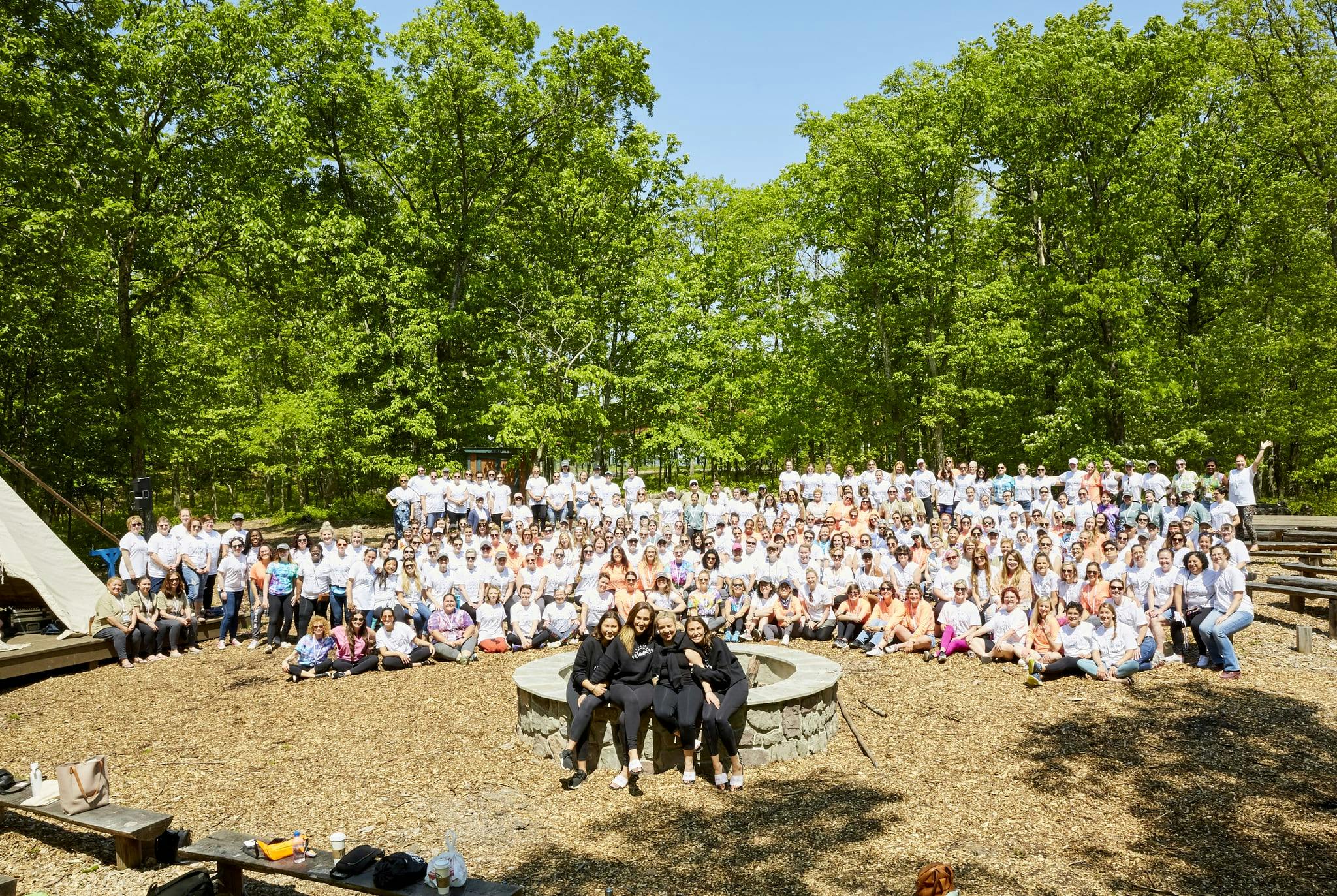 Q&A THE BREASTIES CO-FOUNDER, PAIGE MORE:
Q: What inspired you to start The Breasties?
A: The Breasties is the first all-inclusive nonprofit organization that creates community for survivors, previvors, thrivers, and carevivors, impacted by breast and gynecological cancers.
Founded in 2018, The Breasties was born out of necessity. When all of the co-founders were going through our own journeys surrounding cancer, we found personal comfort in dreaming up a group that made all individuals dealing with a high risk or diagnosis feel as if they were not alone.
Q: What are some of the initiatives you're working on this year for The Breasties?
A: The Breasties organization is proud to be constantly shifting to meet the needs of the community. Over the past year and a half +, we've seen the need for virtual programming to ensure the community can stay connected and feel supported during a very isolating time. 
We currently host virtual events- such as meetups, educational programs, and community-wide events like matchmaking! We are constantly updating our media site, The Peak, is an all encompassing media platform for those affected by cancer to feel empowered when making decisions surrounding their health and wellness.
We hope to be able to resume in person programming safely soon!
Q: How has Covid-19 and the pandemic affected how you engage with your community?
A: The Breasties started with in person events, a robust ambassador program in 50+ cities around the world, weekend wellness retreats and really took off with Camp Breastie, a weekend getaway for 500 breasties. When the pandemic hit all in person programming had to come to an end but at The Breasties, we know that community never stops. Rather than losing hope, The Breasties grew stronger and it actually gave so many of our community members the opportunity to connect with people they may never have had the opportunity to connect with. We were able to become international in a way that we never could have imagined, hosting breasties from countries like South Africa, India, and Australia. Many breasties were diagnosed during the pandemic and they wouldn't have been able to attend in person events because they were immunocompromised so the nature of virtual meetups enabled them to still access the community. We learned so much through the pandemic and while we cant wait for the world to open back up so we can resume in person events, retreat and camp breastie, we will continue to do virtual events forever, something we didn't realize was so needed. 
Q: What are some of the preventative measures that people can take in their daily lives to reduce their risks of breast cancer?
A: We recommend that ALL people know their risk. Know your body. Check your breasts. Know your family history. If you do have a family history, get genetic testing. Advocate for yourself. You have the right to question your doctors. If something doesn't feel right - say something. If you are unhappy with a doctor's advice, speak up!
We also want all people to know that they do not have to be scared of their bodies or their risk of cancer. Knowledge is power - and when you have friends who understand you, support you and may have already gone through it, we believe that helps alleviate some of the fear. The Breasties community is here for you. Reach out to us directly, or reach out to others in the community who are sharing their story and allow them to be here for you.  
Q: What are some of the things that help people cope while fighting the disease?
A: When you are young and dealing with cancer - the experience is entirely different. It can feel isolating to be the youngest person in the cancer center's waiting room. Connecting with other young people in similar situations can help to make the whole experience less isolating. 
The Breasties community consists of many young women - some of whom are single, and navigating dating while diagnosed. Some who are newly married. As a young cancer patient, you may need to deal with issues such as fertility preservation and completely losing your libido due to the side effects of treatment - so having others in the community to help you get through makes a huge difference!
Q: Some studies have shown that cannabis can help patients treat both symptoms of breast cancer and side effects of treatment, how do The Breasties feel about alternative treatment methods such as cannabis?
A: While I am not a breast cancer survivor and can't speak to treatment, as a Previvor and someone who has undergone a preventative bilateral mastectomy and also struggles with anxiety due to my BRCA 1 diagnosis, cannabis has helped me through surgery recovery and ease my anxiety. 
Many people in the community have shared with us and connected over how cannabis has helped them through radiation and chemotherapy. It is so exciting for us that a cannabis brand is recognizing our community and supporting our organization and mission during breast cancer awareness month and beyond.
Q: What advice would you give young women who have just been diagnosed with breast cancer?
A: We want everyone to know that you do not have to go through this alone, there is a community of Breasties here to walk alongside you. Here at The Breasties we believe that mountains are only placed in front of those who can move them and the best way to move mountains is to have at least one breastie next to you helping you through.
Q: What do you think is the best way for people, brands and companies to support your cause and play an active role in the fight against breast cancer?
A: We recently launched a very special campaign- Pinkisnottheproblem.org to share the harms of pinkwashing and how consumers/businesses/caregivers/nonprofits can truly make an impact for those in the community.