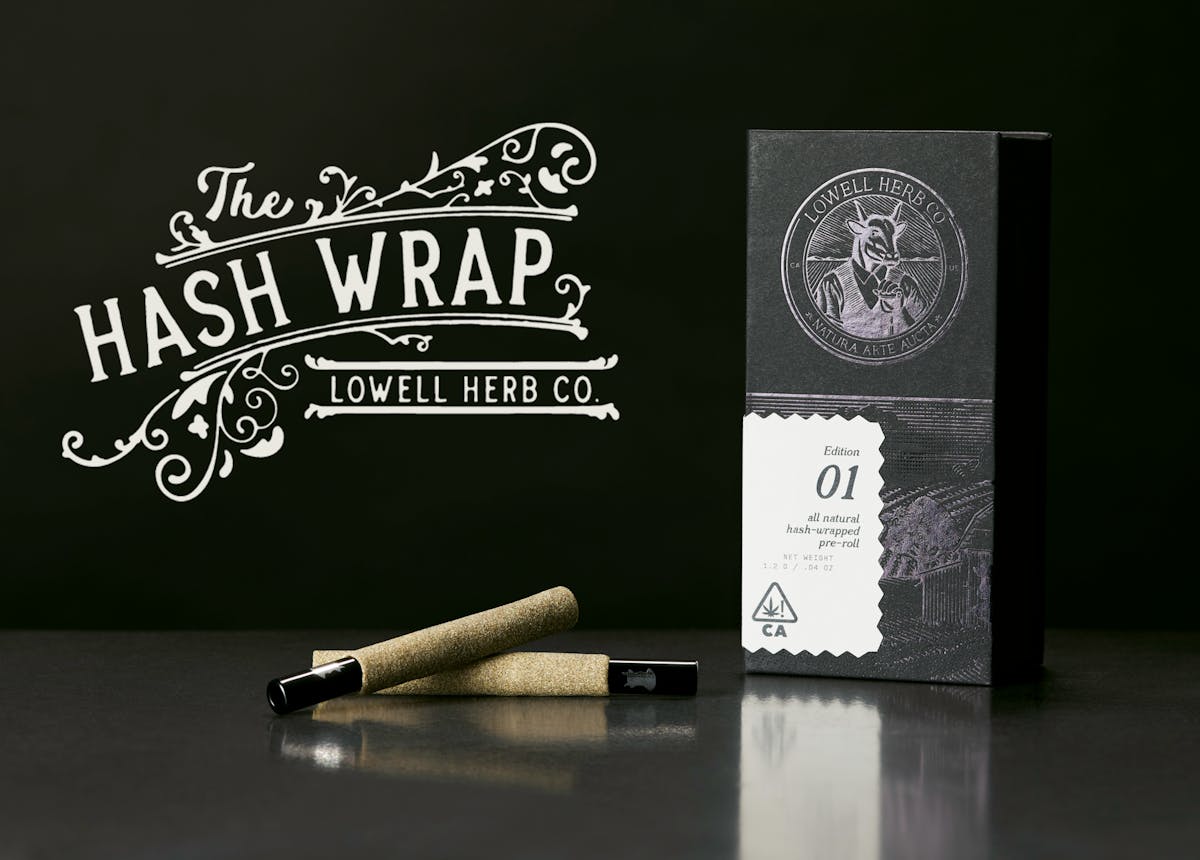 Introducing the Hash Wrap
No papers, no solvents, no additives. Just 100% cannabis.
Crafted using fresh-pressed ice water hash, each Hash Wrap is skillfully pressed to an even consistency, meticulously rolled, then filled with a curated blend of fresh flower to create a rich, bold, and all natural smoke like no other.
Great American Cannabis.
Delivery and retail across three states.
Our family of farms — including our own in Monterey County — grows artisan, craft cannabis. With delivery and retailers available in California, Massachusetts, and Illinois, there has never been a better time to experience the Lowell difference.
Let us find you the closest retailer or place an order for delivery.
Grown with a deep love and respect for the plant.
Sometimes, a little extra can go a long way. That's why we sweat the smallest details, from cultivation to packaging, to ensure we're always giving you a little more. And now, when you purchase a Lowell Eighth, you get 4 grams of premium flower. Gone are the days of the 3.5g eighth, because you deserve more.
Cold pressed cannabis oil.
Pure. Natural. Solventless. Our Cold Pressed Cannabis Oil is as close to the flower experience as you can get in a vape. Once you've had Solventless, you'll never go back.
Quicks Eighth Packs
NOW AVAILABLE
Lowell's curated effect-based blends, now available in .35G smokes. Perfect for a short escape or a relaxing moment. Quicks come with 10 smokes per pack – enjoy solo or share with your favorite people!
Smoking Accessories.
SHIPS WORLDWIDE
From hand-made wooden rolling kits to discrete, metal carrying cases.
SHIPS WORLDWIDE
Clothing, posters, stickers, and even our custom Lowell vending machines are available for purchase.