California's best selling pre-roll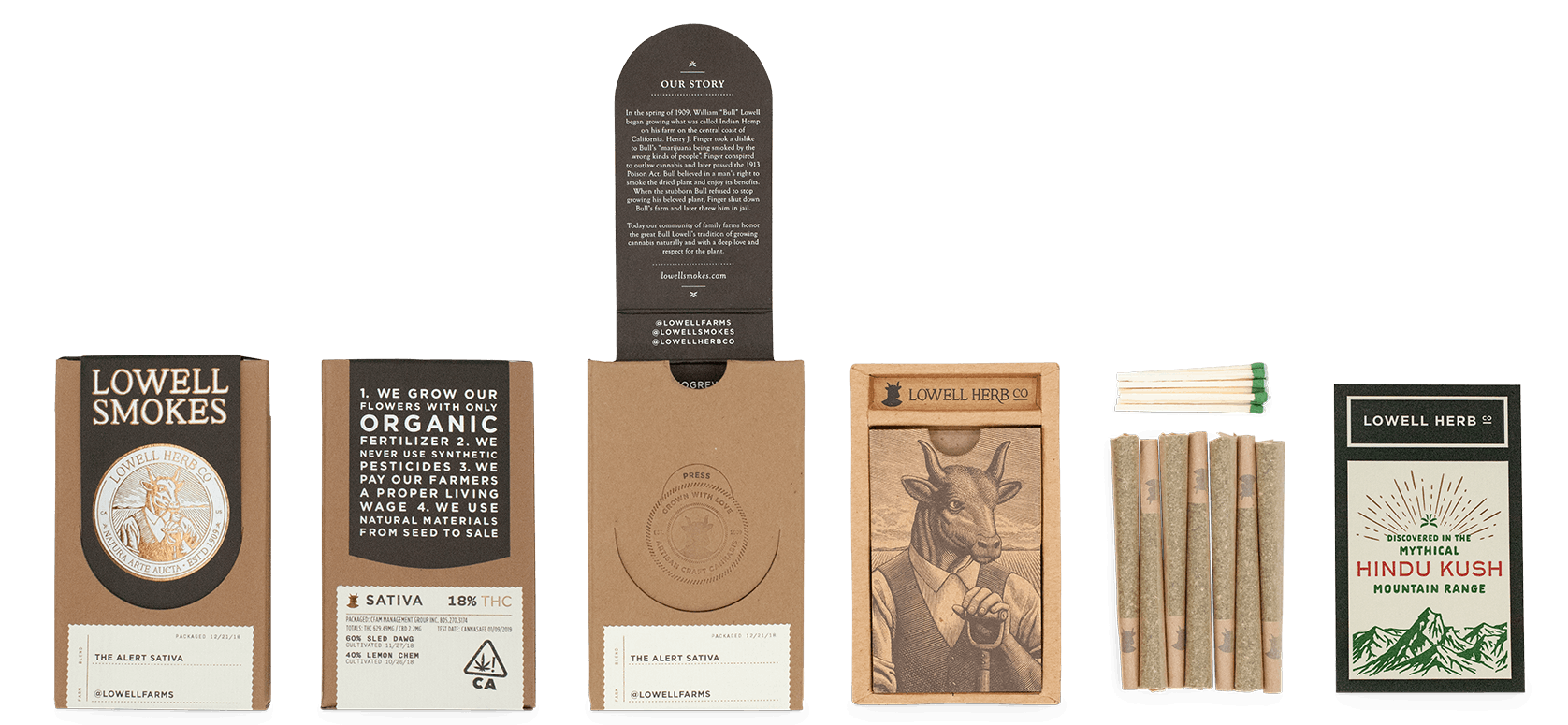 We're in 350 stores and we deliver.
Enter your zip code to see how we can serve you.
Pre-Rolled Smokes
Made from recyclable materials, our conveniently packaged Lowell Smokes come with a set of matchsticks and unique collectable sticker in every box. Available in eighth and quarter packs. 
Our Lowell 1g singles are packaged in 100% recyclable glass tubes and are only rolled with cannabis flower – no trim, no shake. 
Details
Cylinder Smokes
Natural Packaging Materials
MATCHES IN EVERY PACK
COLLECTIBLE LOWELL STICKER