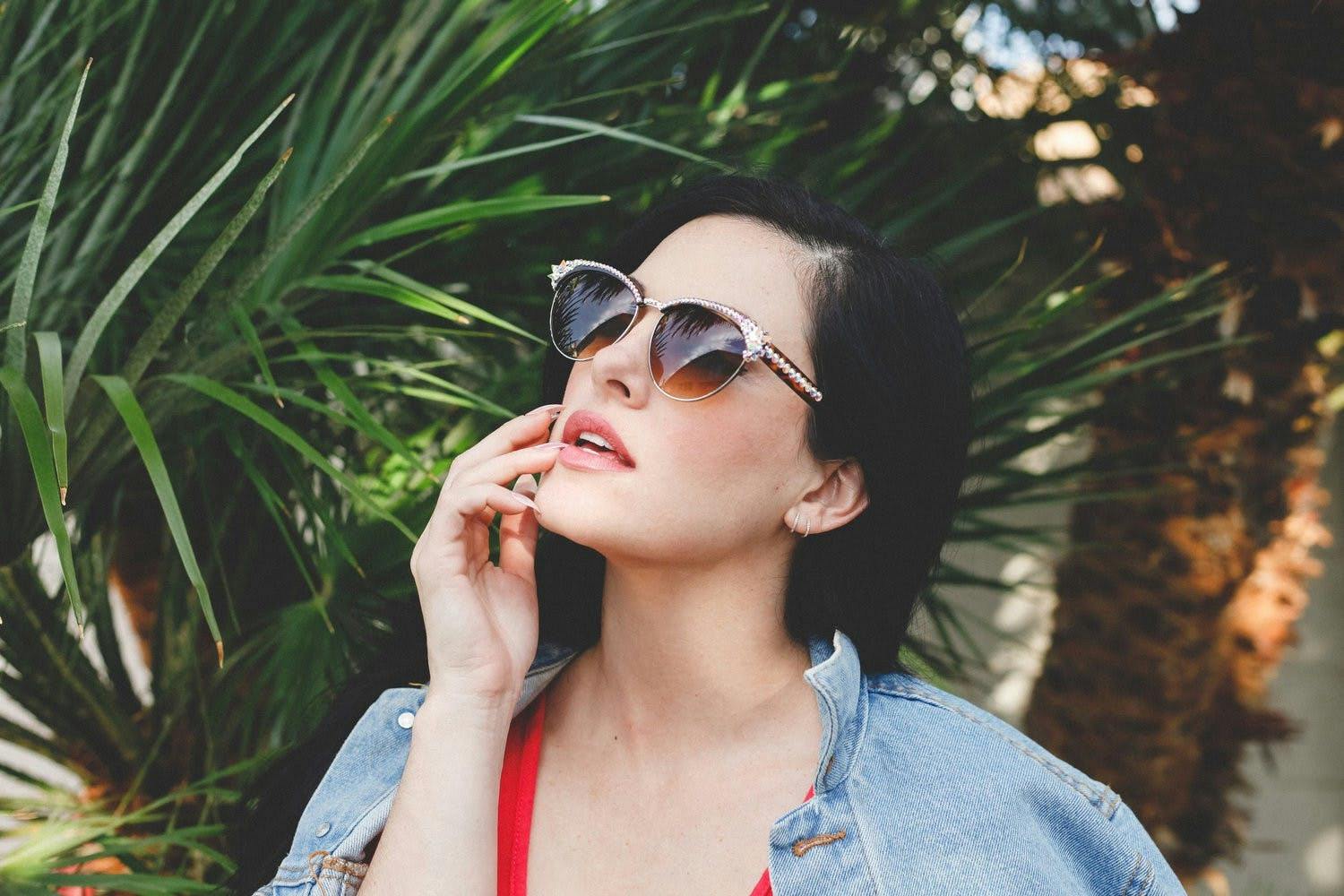 IMAGE SOURCE: AUTHORITY MAGAZINE
Beauty may be in the eye of the beholder but it seems like these days everyone has their eyes on CBD. Cannabidiol (a.k.a. CBD) is the non-intoxicating cannabinoid or compound derived from the cannabis plant. Numerous proponents have already claimed its effectiveness for treating sensitive skin conditions, like dryness and eczema. Due to CBD's anti-inflammation properties, it makes sense that it would be a great all-natural remedy for treating acne and redness, too. It really feels like CBD has become the "it" ingredient for new-age beauty products entirely overnight. Many prestigious beauty companies have gotten into the mix with their own take on "cannabis infused" products, like Kiehl's Cannabis Sativa Seed Oil Herbal Concentrate, Josie Maran's Skin Dope Hemp Seed Oil and Milk Makeup's Kush High Volume Mascara. However, buyers beware, not all CBD infused beauty products hit their mark. These beauty gurus are only a portion of the companies who've tried to profit off of this miraculous herb, but might have some additional explaining to do. I reached out to cannabis entrepreneur, social media influencer, and self-proclaimed 'Kush Queen', Olivia Alexander to chat about cannabis, CBD, and its future in the beauty industry. 
LG: What was your introduction to cannabis? Have you always been a 'Kush Queen'?
OA: When I was 18, my second week of college I worked on a group project. When we all met up, we just ended up smoking. I really sensed right away how much better I felt, and went from 0 to stoner in one hit. I slept for like 12 hours! I had been struggling to sleep since I was a little kid. 
LG: You blew up on social media, specifically as a cannabis influencer, very early on - did you ever experience any hesitation or backlash from publicly sharing your love for the herb?
OA: The only backlash I got was from Instagram who censored me for years then subsequently deleted [@Weedbae] me. Everyone else always supported us and saw what we were doing was important. I always believed in the power of cannabis content to change people's minds, but ultimately Instagram & FaceBook were the ones who had the biggest problem. 
LG: You're also extremely involved in cannabis activism and the fight against cannabis prohibition - Please share with our readers what's lacking within the community and how others can help make a difference. 
OA: The biggest piece that's lacking is everyone's forgetting about the millions of people behind bars for what we do everyday. I think the cannabis industry needs to take responsibility to undo the harms of the drug war, not just profit off the plant. It's easier said than done but someone's gotta fix this before we can really move forward. 
LG: Where does your fierceness and fearlessness come from?
OA: My mom, her sister and my grandmother were powerful women from Louisiana.  They raised me to 'never ever worry about what other people think and to follow my gut'. They always told me that I was special and it really helped shape who I am today.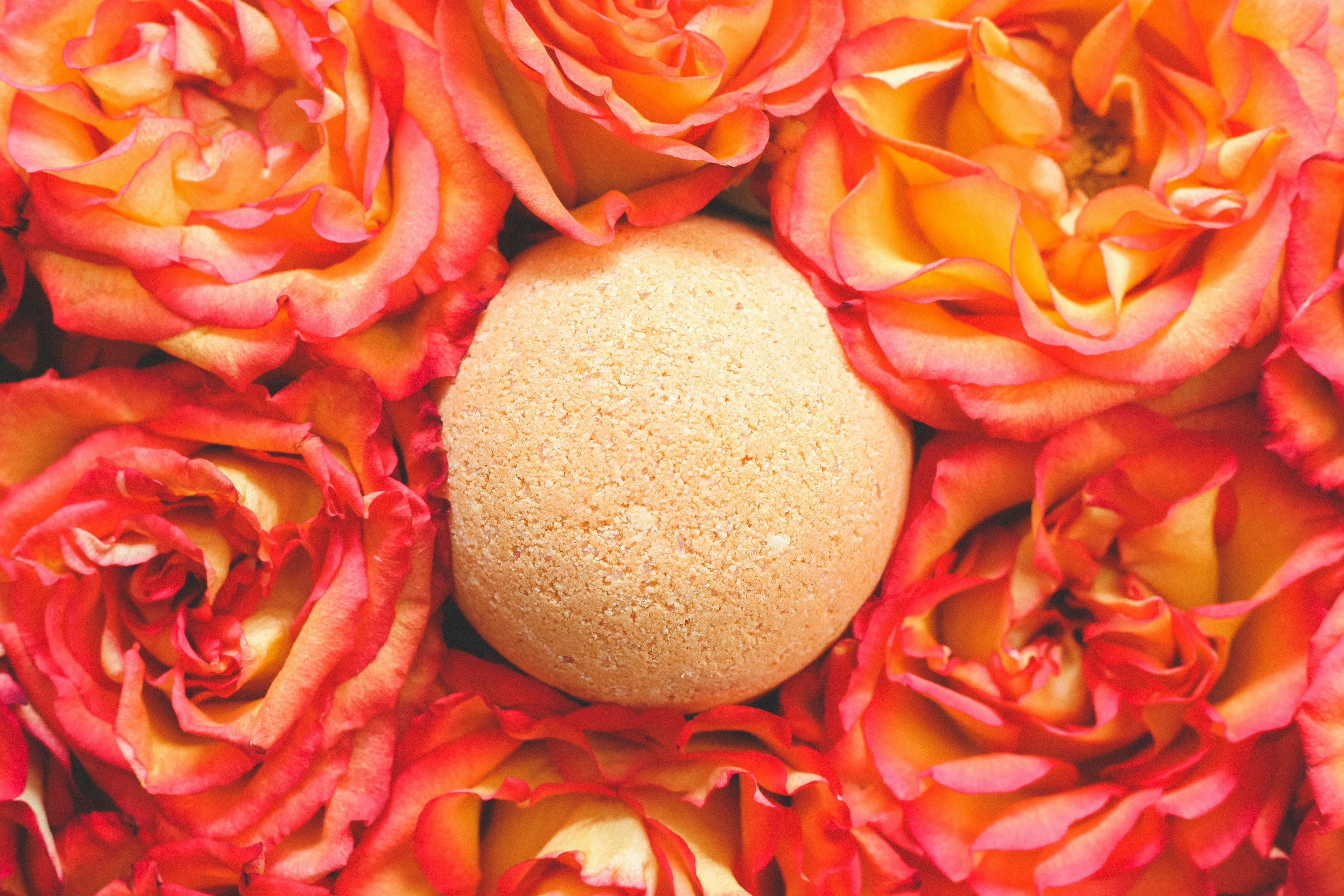 IMAGE SOURCE: GETTY IMAGES
LG: I can honestly say that your THC:CBD infused bath bombs are the precursor of my own creative aspirations (thank you btw); What inspired you to create this product?
OA: I created the bath bomb because it's a place where CBD can be really effective. Your skin is your largest organ, so it's a great delivery method. Not to mention, there are so many benefits to bathing in general. Adding CBD to the bath is so good for us and I love a bath bomb. It's also such a familiar and approachable product. I knew we could get people to try CBD who wouldn't normally go for a tincture or joint. 
LG: You've become a phenomenon in cannabis and beauty within the past few years - 
Did you ever think your products would be sold in a major retailer like Urban Outfitters?
OA: Yes and No. I always knew the world would change, but I didn't think it would happen this fast. It's truly happening so quickly, it blows my mind. Now I am really excited to see federal legalization hit in the next 10 years or less.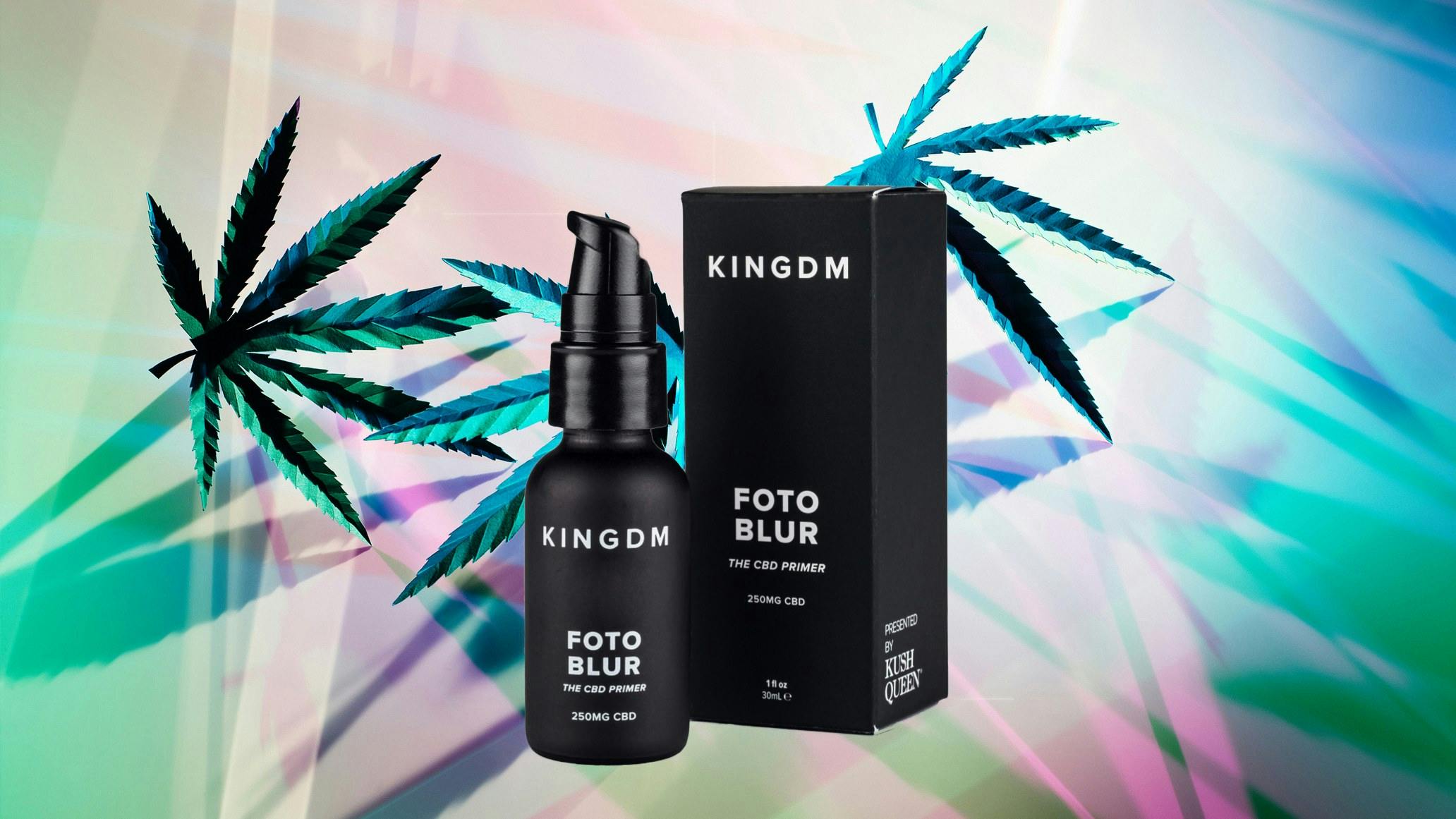 IMAGE SOURCE: GETTY IMAGES
LG: Where does your passion for beauty stem from? Were you always into it or was it something that developed during adulthood?
OA: I was one of those toddlers and tiaras pageant babies. So, I got my first perm at like 2. I have always been into hair, makeup, fashion, social justice, and beauty. And cannabis. Where I was born in Louisiana, is known as cancer alley. A lot of the women in my family have died young and a lot of the disease was all from environmental pollution. At 19, we lost my mom's sister and it changed the way I looked at the world and my health. That's when I began to get more passionate about personal care and beauty products. Not just what was in them but who was making them. 
LG: Please share with us your daily beauty routine.
OA: I use Live Ultimate Vitamin C face wash, [Kush Queen's] Defynt Skin serum, and Clinique moisture surge. I take two droppers of our Bare tincture (about 30mg of CBD), and prenatal vitamins. Then, I will toss on a tinted moisturizer or go bare faced. I only wear makeup on the weekends or if I have a meeting. If I'm just working from home or at the warehouse, I let my skin breath. I try to drink a smoothie 3-5 times a week with collagen, mushroom powder, green vibrance and tons of fruits/veggies.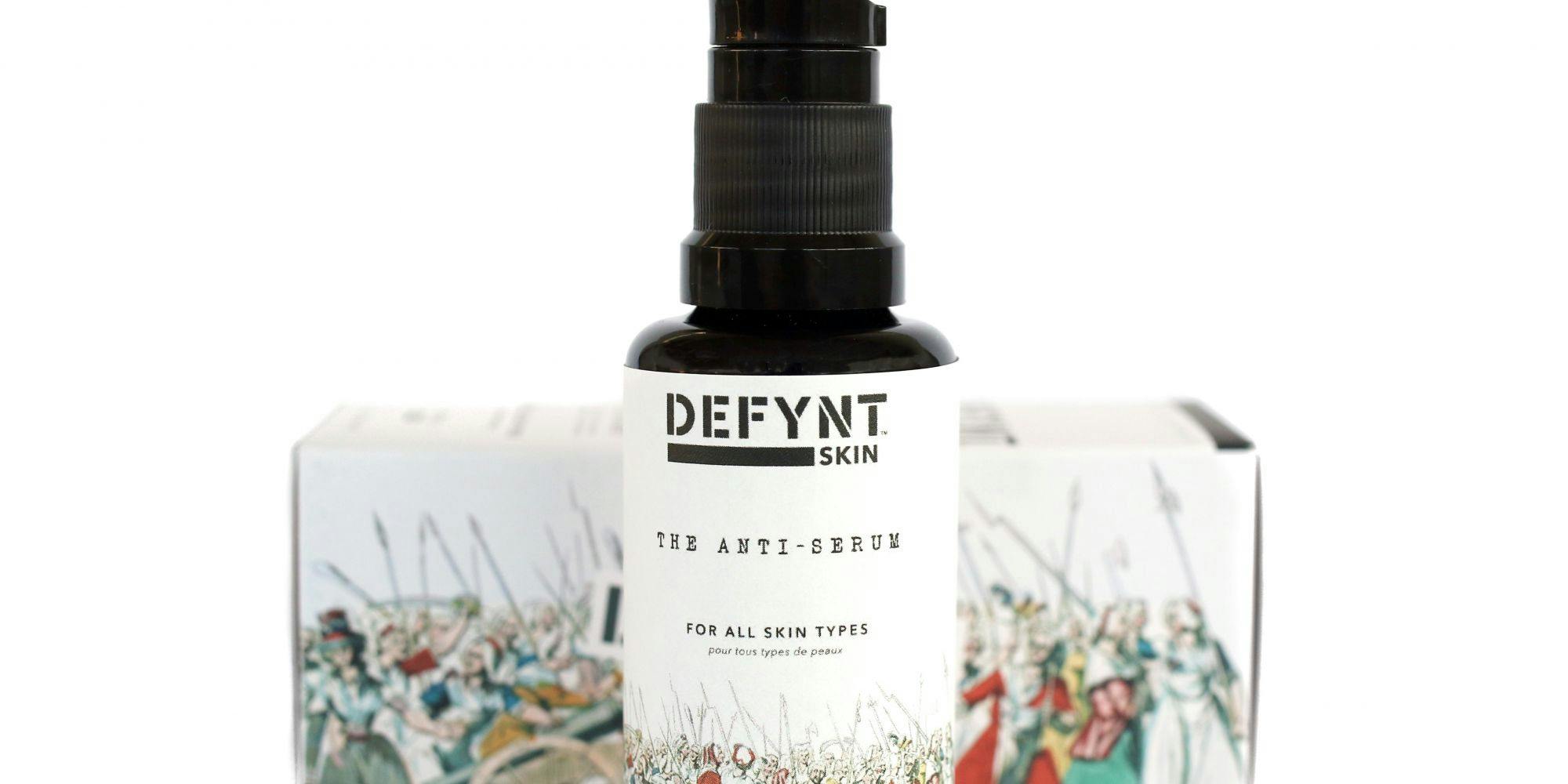 IMAGE SOURCE: KUSH QUEEN SHOP
LG: What/who inspires you during product development for Kush Queen?
OA: I am selfish and always make products for myself. I make what excites me or what I wish people were making. Or sometimes I see something really infuriating like hemp seed oil mascara or coconut oil lube, then I set out to make something better or more effective. 
LG: We've seen a huge CBD trend occur in beauty over the past year or so - What aren't the major beauty companies telling their consumers?
OA: Most of the products are just hemp seed oil with pot leaf marketing. Some people call it greenwashing, but they are capitalizing on the cannabis movement and the public's confusion. They continually use "cannabis sativa seed oil" and say it's cannabis. But is a seed of something the same as a fully grown plant? Basically, there are no cannabinoids inside their products. 
LG: How do we eradicate the misconception around CBD and hemp-seed derived products?
OA: Education. The only reason people are able to get away with selling hemp seed oil as CBD is because the consumer does not know the difference. Once you educate people on cannabinoids and extraction, they do not want hemp seed oil. Once people are more educated they will buy brands who make products with cannabinoids vs. hemp seed oil.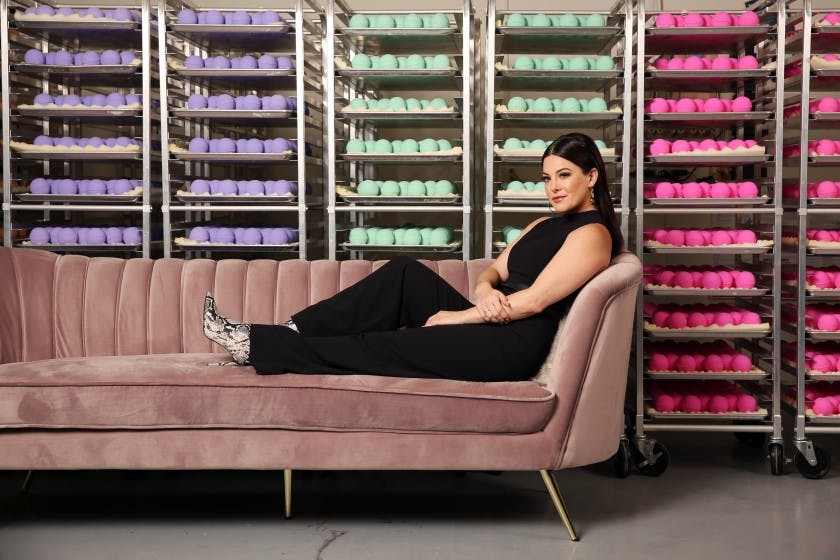 IMAGE SOURCE: DANIA MAXWELL/LA TIMES
LG: What was your favorite part of Beautycon this year?
OA: I think my favorite part of Beautycon was how many people had never tried CBD. I would say over 70% of the 5,000 people we saw were first timers. Getting to be [their] introduction to CBD was the most exciting part of this entire experience for me. 
LG: What are your absolute favorite cannabis products on the market right now?
OA: I love Smokiez gummies and Chill Chocolate. I also love Herbology Sauce carts and Field sauce pens. 
LG: What can you tell us about your new collaboration with fashion house Alice + Olivia?
OA: This collaboration is a dream come true for us. We launched 3 products together in collaboration with Alice + Olivia : a 200mg CBD Bath bomb thats color free with vetiver, sandalwood, and lavender. Then we will have a body lotion and a bubble bath with a hint of lavender. The collaboration is available in 20+ A+O stores. We are so excited to collaborate with another female owned brand that shares our same values. It's really an honor to help them enter the [cannabis] space.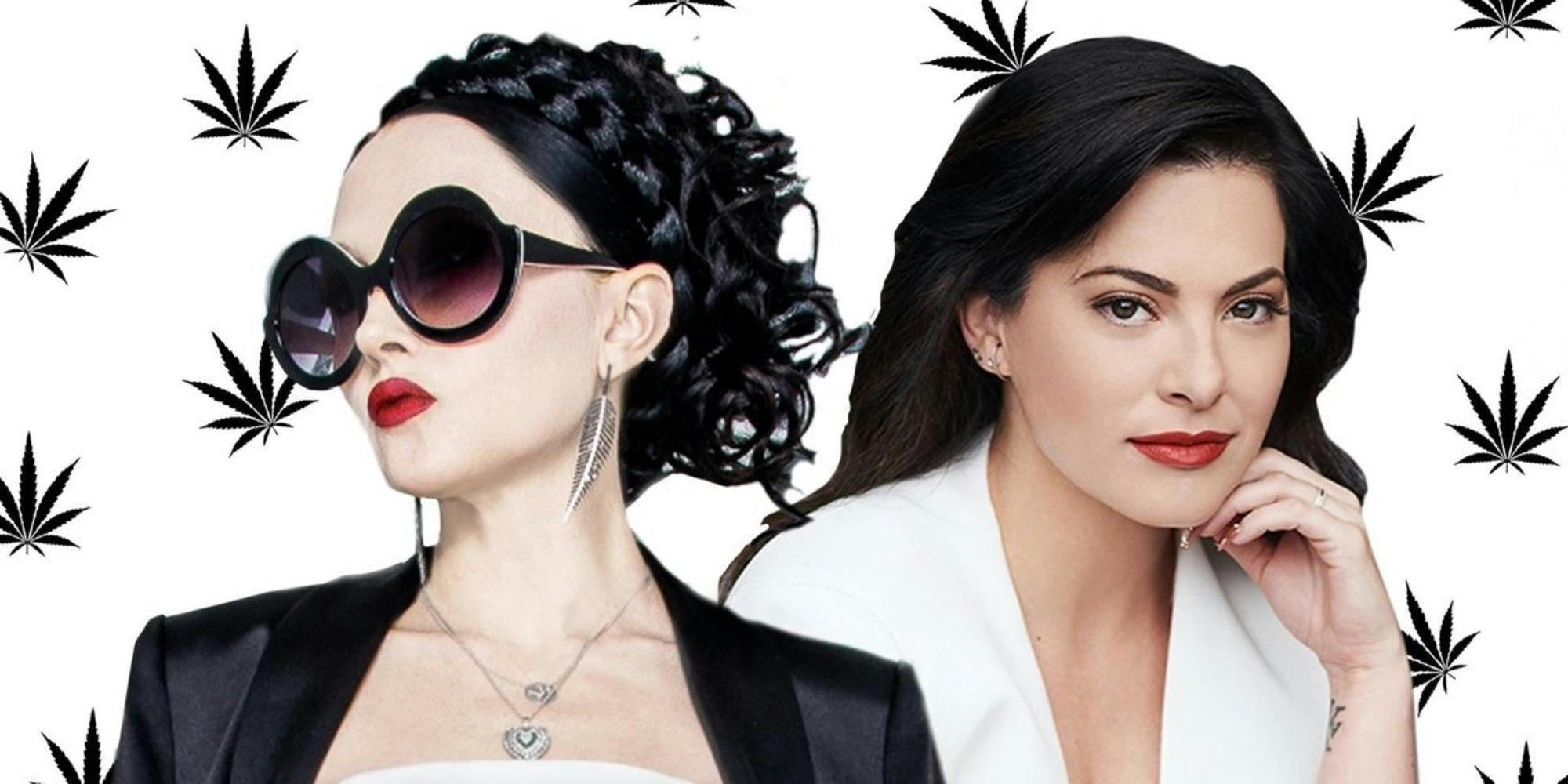 IMAGE SOURCE: ALICE + OLIVIA
LG: Favorite smoke session thus far?
OA: I once ate a Chill Chocolate bar on the road to Hana on Maui. It was pretty epic. 
LG: Are you excited about Lowell Cafe?
OA: I'm really excited for Lowell Cafe! It's crazy to think about cannabis consumption and how much of it has happened behind closed doors. To have such a beautiful place to enjoy [cannabis] is really a magical moment. 
LG: Any final thoughts?
OA: I'd like to say thank you for supporting me and Kush Queen. We see every post, tag, like, order, and it really truly has been the fiber of what we built this thing off of. Just good old fashioned support from Instagram and the budtenders, that's really created this for us. We are grateful.